Discover the world of DoTERRA oils
Essential oils are so much more than just great smelling liquids. They are a composition of many ingredients that can only achieve their incredible effect together.
Bringing body, mind and soul into harmony. You work with medicinal plants and their active ingredients.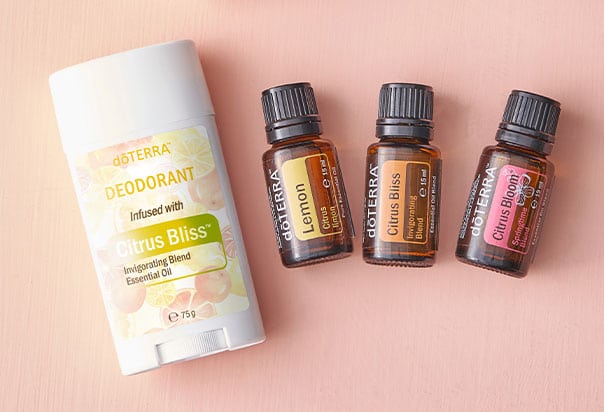 DōTERRA citrus oils are packed with powerful effects, making them a must for every essential oil lover. Now you can stock up on all four of these fantastic citrus oils and products, including our Limited Time Offer (LTO) Citrus Bloom Essential Oil!
This is how it works:
Place any 200 PV order between June 1st and June 30th, 2021 and get all of the following products for FREE:
Citrus Bliss ™ (15 ml)
Lemon (15ml)
Citrus Bliss ™ deodorant
Limited Time Offer (LTO): Citrus Bloom (15 ml)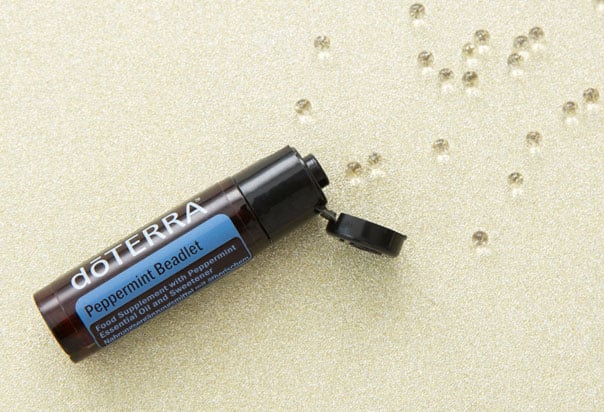 Product of the month - peppermint balls
With a unique and exclusive process, dōTERRA has packed the benefits of peppermint essential oil into the convenience of a tiny, plant-based bead. Each tiny globule provides a refreshing pulse as it dissolves in the mouth. Enjoy the soothing, cooling aroma of pure peppermint essential oil.
You will receive the FREE product of the month when you place a one-time loyalty order with a total value of at least 125 PV, which is processed on or before June 15, 2021.
What are the benefits of doTERRA essential oils?
Millions of people have discovered the health benefits of doTERRA's pure essential oils and use them in their everyday lives. Often you hear the following reasons why essential oils have become an integral part of everyday life:
Help the body detoxify
Purify the body systems
Improve the complexion
Promote muscle and joint function
Provide antioxidants
Promote energy and endurance
Promote healthy circulation
Boost the immune system
Promote the healthy functioning of the airways
Benefit without side effects
Promote healthy digestion
Soothe tension and nerves
Increase positive feelings
Help you fall asleep
Protect against insects.
Use of doTERRA essential oils
dōTERRA offers a collection of single oils and a selection of special blends. Each oil contains unique therapeutic benefits. You have certainly already experienced some essential oils – wintergreen in chewing gum, tea tree in hair care products and peppermint in toothpaste.
Atomize with a diffuser or inhale from your hands
Inhaling an aroma or atomized mist of an essential oil can have a powerful effect on areas of the body as well as the respiratory system. The simplest way of aromatic application of doTERRA oils is by atomizing them with a diffuser .
When used externally, essential oils are applied to certain parts of the body such as the skin, hair, fingernails or toenails. Therapeutic effect occurs both on the affected areas and through the bloodstream in various body organs.
Internal use by ingesting the oils
doTERRA oils can also be used internally due to their pure therapeutic quality (CPTG). The oil can either be put under the tongue, put into capsules and swallowed, or simply drink 1-2 drops of the oil with a glass of water