Anti-Aging Moisturizer – Moisturizer
Anti-Aging Moisturizer – Moisturizer
– Order at the standard or discount customer price
– Receive a 25% discount as a benefit customer
– Information on ordering as a discount customer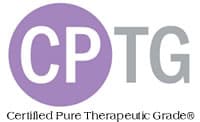 The doTERRA Anti-Aging Moisturizer combines innovative ingredients with essential oils of Guaranteed Pure Tested Quality® (CPTG) made from lavender, jasmine, geranium and frankincense to moisturize the skin and make it smoother. At the same time, the cream offers anti-aging benefits. DoTERRA Anti-Aging Moisturizer counteracts the visible signs of aging by improving the complexion, reducing the appearance of wrinkles and helping to reduce the future visible signs of normal aging.
application
After cleansing and toning, apply to face and neck with a gentle touch. Use morning and / or evening.
Main Health Benefits
Contains ingredients that nourish the skin and help reduce the appearance of fine lines.
Contains natural, watery extract from the dormant onion of the summer knot flower to promote a clearer, more even complexion.
Vitamolive is an all-natural ingredient extracted from the olive fruit and specially formulated for hydration and general skin care.
* Price information:

You can order the product at the standard price or at the discount customer price. (Please make a choice).
Stock price = recommended retail price according to the doTERRA price list (without discount).
Advantage customer price = 25% discount on the standard price (plus ONE-TIME registration fee of € 23.80).

Note:
If another person has drawn your attention to doTERRA, we ask that you obtain the products you want through this person. Thank you for your understanding.