Coriander herb – cilantro
Coriander herb – cilantro
– Order at the standard or discount customer price
– Receive a 25% discount as a benefit customer
– Information on ordering as a discount customer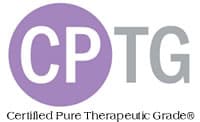 description
Coriander oil, one of the most important culinary ingredients, comes from an herb known for its many uses in the kitchen and on the body. Coriander oil is full of advantages from its original state as a herb and gives a taste kick to many different dishes, for example dips, salads, meat and guacamole. When used externally, coriander is very calming and cooling on the skin.
application
If you have eaten a lot or heavily, you can mix a drop of coriander oil with 125 ml of liquid and drink slowly.
You get a fresh, herbal aroma when you combine coriander oil with citrus oils.
In all of your favorite guacamole, salsa, salad and dip recipes, replace the coriander herb with 1 drop of coriander essential oil.
Main Health Benefits
Gives dishes a fresh, strong aroma.
Cleansing and clarifying aroma.
Aromatic description
Fresh, herbaceous, sweet, pungent
Harvesting method
Steam distillation
Plant part
sheet
Main ingredients
Linalool, trans-2-decenal
* Price information:

You can order the product at the standard price or at the discount customer price. (Please make a choice).
Stock price = recommended retail price according to the doTERRA price list (without discount).
Advantage customer price = 25% discount on the standard price (plus ONE-TIME registration fee of € 23.80).

Note:
If another person has drawn your attention to doTERRA, we ask that you obtain the products you want through this person. Thank you for your understanding.