dōTERRA Cheer® Touch – Uplifting blend
dōTERRA Cheer® Touch – Uplifting blend
– Order at the standard or discount customer price
– Receive a 25% discount as a benefit customer
– Information on ordering as a discount customer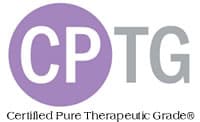 description
doTERRA Cheer Touch combines fractionated coconut oil with the sunny, fresh aroma of the doTERRA Cheer oil blend – perfect for children and sensitive skin. With this practical and gentle roll on, Cheer can be applied directly to the skin. The fragrant blend of citrus and spice essential oils in the doTERRA Cheer Touch brightens up every moment of the day.
application
Apply doTERRA Cheer Touch to the heart area.
Keep a good mood by applying doTERRA Cheer Touch to the neck.
Apply it to the wrist in winter and enjoy the mood-enhancing scent during the day.
Apply to the soles of the feet of children who need some cheerfulness and cheerfulness.
Instructions for use
External Application: Apply to the desired area. See instructions for safe use.
Notes on safe use
May cause skin irritation. Keep out of the reach of children. Pregnant women, breastfeeding women or persons undergoing medical treatment should consult their doctor before use. Avoid contact with eyes, inner ear and sensitive areas. Avoid sunlight and UV light for up to 12 hours after use.
Main Health Benefits
Promotes optimistic feelings, joy and happiness.
ingredients
Fractionated coconut oil, wild orange peel, clove buds, star anise fruit / seeds, lemon myrtle leaves, nutmeg, vanilla absolute, ginger root, cinnamon bark, Zdravec herb
Aromatic description
Fresh, spicy, warm
* Price information:

You can order the product at the standard price or at the discount customer price. (Please make a choice).
Stock price = recommended retail price according to the doTERRA price list (without discount).
Advantage customer price = 25% discount on the standard price (plus ONE-TIME registration fee of € 23.80).

Note:
If another person has drawn your attention to doTERRA, we ask that you obtain the products you want through this person. Thank you for your understanding.