– Order at the standard or discount customer price
– Receive a 25% discount as a benefit customer
– Information on ordering as a discount customer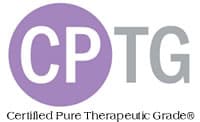 The brand new doTERRA collection for children:
Six different oil blends, already mixed with fractionated coconut oil ready to use.
The medical and scientific team at doTERRA, especially Dr. Hill, the medical and scientific director, have put together pure essential oil blends to make the use of essential oils on your children as pleasant, easy and carefree as possible. In addition, the concern was to take the child's soul into account and of course to increase the effectiveness – especially with regard to the child's body. These oil mixtures should be gentle, mild on the skin, perfect for the entire organism, gentle on the soul, effective in their effectiveness and desirable in their smell. Especially for children.
The collection for children consists of the following products:
STEADY – the grounding mixture
THINKER – the concentration-focus mix
BRAVE – the encouraging mix
RESCUER – the calming mixture
CALMER – the relaxing mix
STRONGER – the invigorating mixture
* Price information:

You can order the product at the standard price or at the discount customer price. (Please make a choice).
Stock price = recommended retail price according to the doTERRA price list (without discount).
Advantage customer price = 25% discount on the standard price (plus ONE-TIME registration fee of € 23.80).

Note:
If another person has drawn your attention to doTERRA, we ask that you obtain the products you want through this person. Thank you for your understanding.