doTERRA Moisturizing Cream – Hydrating Cream
doTERRA Moisturizing Cream - Hydrating Cream
– Order at the standard or discount customer price
– Receive a 25% discount as a benefit customer
– Information on ordering as a discount customer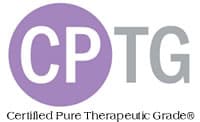 DoTERRA's Moisturizer is filled with emollient ingredients and probiotics that provide the skin with intense moisture and nutrients, reduce the appearance of fine lines and wrinkles, and renew the skin barrier for supple, younger looking skin. Its rich formula ensures a burst of active moisture without leaving an oily residue. Carefully selected ingredients are designed to rejuvenate the appearance of mature skin and reduce the visible signs of aging due to natural and environmental causes. Probiotics strengthen the skin's natural barrier and help improve the skin's natural health and beauty. Perfect for day and night use.
application
Apply to cleansed face and neck. Use morning and evening.
Use
Cocoa seed butter is a nutrient-rich emollient that not only acts as a conditioning agent, but also acts as a moisturizer.
Lactococcus Ferment Lysate helps to strengthen the skin's natural barrier and helps promote overall skin health and a youthful appearance.
Laminaria digitata (Oarweed) extract comes from an alga that is rich in amino acids and polypeptides and is combined with mugwort extract to soothe and soothe the skin.
* Price information:

You can order the product at the standard price or at the discount customer price. (Please make a choice).
Stock price = recommended retail price according to the doTERRA price list (without discount).
Advantage customer price = 25% discount on the standard price (plus ONE-TIME registration fee of € 23.80).

Note:
If another person has drawn your attention to doTERRA, we ask that you obtain the products you want through this person. Thank you for your understanding.