dōTERRA Motivate® Encouraging blend
dōTERRA Motivate® Encouraging blend
– Order at the standard or discount customer price
– Receive a 25% discount as a benefit customer
– Information on ordering as a discount customer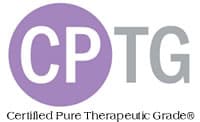 description
Are you frustrated with your work? Have setbacks shaken your confidence? Or has abused trust made you more cynical than it is good for you? Then pause, do a reset, and start all over again with Motivate, a blend of mint and citrus essential oils. doTERRA Motivate helps you to develop your creative powers and to rediscover the courage that comes from believing in yourself. Raise the bar – you can do it!
application
Apply to the soles of your feet in the morning before jumping into the day.
Apply to your pulse points before sporting events or other competitions.
application
diffusion : Use three to four drops in the diffuser of your choice.
External use: Mix 5 drops with 10 ml of carrier oil for massage. Mix 5 drops with 5 ml of carrier oil as a bath additive. Mix 1 drop with 10 drops of carrier oil as a fragrance.
Advice on safe use
Possible skin irritation. Keep out of reach of children. If you are pregnant or under medical supervision, please consult your doctor. Avoid contact with eyes, inner ears and sensitive areas. Avoid sunlight and UV rays for up to 12 hours after applying the product.
Main Health Benefits
Promotes feelings of trust, courage, and conviction.
Ingredients
Peppermint plant, clementine peel, coriander seeds, basil, yuzu peel, leaves and flowers of lemon balm, rosemary leaves, vanilla pod absolute
Aromatic description
Fresh, pure, minty
* Price information:

You can order the product at the standard price or at the discount customer price. (Please make a choice).
Stock price = recommended retail price according to the doTERRA price list (without discount).
Advantage customer price = 25% discount on the standard price (plus ONE-TIME registration fee of € 23.80).

Note:
If another person has drawn your attention to doTERRA, we ask that you obtain the products you want through this person. Thank you for your understanding.