dōTERRA Passion® Touch – Inspirational mix
dōTERRA Passion® Touch - Inspirational mix
– Order at the standard or discount customer price
– Receive a 25% discount as a benefit customer
– Information on ordering as a discount customer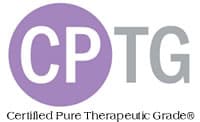 description
Have you lost sight of your motivation and passion for life? doTERRA Passion Touch combines fractionated coconut oil with the spice and herb blend doTERRA Passion – and helps you spice up your life with tension again. This spicy, warm essential oil blend in a practical 10 ml roll-on can be used as a personal fragrance or applied to pulse points or the sternum, where it arouses feelings of excitement, passion and joy. With the doTERRA Passion Touch you will find the courage to try something completely new and discover new joy in what you already have in your life.
application
Passion starts with the heart. Rub doTERRA Passion Touch over your heart.
Apply doTERRA Passion Touch to your wrists to inspire creativity, clarity, and wonder.
Apply to the neck, wrists and décolleté as a personal fragrance.
External use: Apply to the desired areas. For more information on safe use, see below.
Advice on safe use
Possible skin irritation. Keep out of reach of children. If you are pregnant or under medical supervision, please consult your doctor. Avoid contact with eyes, inner ears and sensitive areas.
Main Health Benefits
Ignites feelings of excitement, passion and joy.
Ingredients
Fractionated coconut oil, cardamom seeds, cinnamon bark, ginger root, clove, sandalwood, jasmine absolute
Aromatic description
Spicy, warm, strong
* Price information:

You can order the product at the standard price or at the discount customer price. (Please make a choice).
Stock price = recommended retail price according to the doTERRA price list (without discount).
Advantage customer price = 25% discount on the standard price (plus ONE-TIME registration fee of € 23.80).

Note:
If another person has drawn your attention to doTERRA, we ask that you obtain the products you want through this person. Thank you for your understanding.