– Order at the standard or discount customer price
– Receive a 25% discount as a benefit customer
– Information on ordering as a discount customer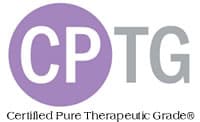 description
Thanks to doTERRA ZenGest Soft Capsules, you can quickly and easily apply the health benefits of ZenGest Support Mixture. Each herbal capsule contains 120 mg of ZenGest – the essential oil blend you can trust when it comes to your digestive health. The vegetarian capsule contains ZenGest, a unique blend of ginger, peppermint, caraway, anise, coriander seeds, tarragon and fennel, which aids digestion and relieves occasional or mild stomach upset. ZenGest soft capsules are the right solution for everyone who wants to take ZenGest essential oil mixture conveniently and easily – also ideal for on the go.
Application:
Take one capsule once or several times a day as needed.

Notes on safe use:
Keep out of the reach of children. Pregnant women, breastfeeding women or persons undergoing medical treatment should consult their doctor before use. Keep cool and dry.
Main Health Benefits:
can relieve occasional or mild upset stomach.
can relieve indigestion.
promotes healthy digestion.
Main ingredients:
Ginger root, peppermint, caraway seeds, coriander seeds, aniseed fruit / seeds, tarragon fruit / seeds, fennel seeds.
Other ingredients:
Virgin olive oil, GMO-free corn starch, glycerine, carrageenan, maltitol, deionized water.
* Price information:

You can order the product at the standard price or at the discount customer price. (Please make a choice).
Stock price = recommended retail price according to the doTERRA price list (without discount).
Advantage customer price = 25% discount on the standard price (plus ONE-TIME registration fee of € 23.80).

Note:
If another person has drawn your attention to doTERRA, we ask that you obtain the products you want through this person. Thank you for your understanding.