Cedar – Juniperus virginiana – Cedarwood
Cedar – Juniperus virginiana – Cedarwood
– Order at the standard or discount customer price
– Receive a 25% discount as a benefit customer
– Information on ordering as a discount customer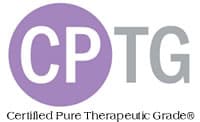 description
Cedar essential oil is characterized by its warm, woody scent. It has numerous health benefits. The cedar is native to climatically cold areas and thrives at high altitudes. It can reach a height of up to 30 m. The earthy aroma reflects the strength and size of the cedar. The scent of the oil arouses feelings of well-being and vitality. When used locally on the skin, it has a clarifying and cleansing effect. Cedar wood is often used as part of a massage to calm the mind and body.
application
Add a drop or two of cedar oil to your facial toner or cream to promote healthy, clear skin.
Put a drop on a cotton ball and place in the cupboard to create a fresh scent and keep unpleasant odors away.
Add cedar oil to your bath water for a relaxing spa experience.
Instructions for use
diffusion : Three or four drops in a diffuser of your choice.
Application on the skin: Mix 5 drops of oil with 10 mL of carrier oil for massage. For one bath, mix 5 drops of oil with 5 mL of carrier oil. Mix 1 drop of oil with 10 drops of carrier oil as a perfume.
Instructions for safe use
May cause skin irritation. Keep out of the reach of children. Pregnant women, breastfeeding women or persons undergoing medical treatment should consult their doctor before use. Avoid contact with eyes, inner ear and sensitive areas.
Main Health Benefits
Promotes relaxation.
Supports a healthy complexion.
Aromatic description
Herbaceous, containing camphor
Harvesting method
Steam distillation
Plant part
Wood
Main ingredients
α-cedren, cedrol, thujopsene
* Price information:

You can order the product at the standard price or at the discount customer price. (Please make a choice).
Stock price = recommended retail price according to the doTERRA price list (without discount).
Advantage customer price = 25% discount on the standard price (plus ONE-TIME registration fee of € 23.80).

Note:
If another person has drawn your attention to doTERRA, we ask that you obtain the products you want through this person. Thank you for your understanding.