Thyme – Thymus vulgaris – Thyme
Thyme - Thymus vulgaris - Thyme
– Order at the standard or discount customer price
– Receive a 25% discount as a benefit customer
– Information on ordering as a discount customer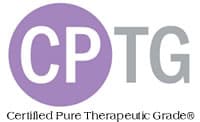 description
In the Middle Ages, ladies gave thyme to knights and warriors to give them courage before going into battle. Back then, thyme was often placed under the pillow to promote peaceful sleep and prevent nightmares. The ancient Greeks used thyme in their baths and burned it as incense in their temples, while the Egyptians in turn used it in embalming rituals. Today thyme is widely used as a spice. Thyme produces a powerful essential oil that has a cleansing and clarifying effect on the skin. Due to its high thymol content, thyme should be diluted with doTERRA fractionated coconut oil prior to use. Thyme has a special chemical composition that supports a healthy immune system. * \
application
Put 2 drops in an empty vegetarian capsule and take it during the cold season to support your immune system.
When gardening as a natural insect repellent
1-2 drops give your meat dishes and main courses a fresh herbal taste.
Diluted with fractionated coconut oil, apply to the skin to cleanse it and make it look healthy.
Main Health Benefits
Cleansing and clarifying effect for the skin.
Supports a healthy immune system.
Natural insect repellent.
Aromatic description
Warm, herbaceous, floral, powdery
Harvesting method
Steam distillation
Plant part
sheet
Main ingredients
Thymol, p-cymene, γ-terpinene
* Price information:

You can order the product at the standard price or at the discount customer price. (Please make a choice).
Stock price = recommended retail price according to the doTERRA price list (without discount).
Advantage customer price = 25% discount on the standard price (plus ONE-TIME registration fee of € 23.80).

Note:
If another person has drawn your attention to doTERRA, we ask that you obtain the products you want through this person. Thank you for your understanding.