Basil – Ocimum basilicum – Basil
Basil – Ocimum basilicum – Basil
– Order at the standard or discount customer price
– Receive a 25% discount as a benefit customer
– Information on ordering as a discount customer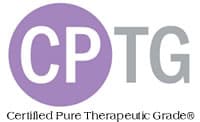 description
Basil has a warm, tangy, yet herbaceous aroma that is known to give a sense of calm and centeredness. Due to its high linalool content, basil has many benefits for the body and mind and is therefore the ideal means to reduce feelings of tension: simply apply to the temples and neck. Basil, which is particularly popular in cooking, gives meat, pasta and starters a fresh and herbaceous taste.
application
Give your favorite Italian dishes a refreshing touch with this oil.
In combination with essential geranium and wild orange oil, you get a great oil for a stimulating aromatic massage.
Instructions for use
diffusion : Use three to four drops in the diffuser of your choice.
Use as a food additive : Dilute one drop with 125 mL of liquid.
External application : Mix 5 drops with 10 mL carrier oil for massage. Mix 5 drops with 5 mL carrier oil as a bath additive. Mix 1 drop with 10 drops of carrier oil as a perfume.
Instructions for safe use
Keep out of reach of children. If you are pregnant, breast-feeding or undergoing medical treatment, please consult your doctor. Avoid contact with eyes, inner ears and sensitive areas.
Main Health Benefits
Makes you awake and gives you a feeling of calm.
Gives various dishes a fresh, herbaceous note.
Aromatic description
Warm, spicy, herbaceous
Harvesting method
Steam distillation
Plant part
sheet
Main ingredients
Linalool
* Price information:

You can order the product at the standard price or at the discount customer price. (Please make a choice).
Stock price = recommended retail price according to the doTERRA price list (without discount).
Advantage customer price = 25% discount on the standard price (plus ONE-TIME registration fee of € 23.80).

Note:
If another person has drawn your attention to doTERRA, we ask that you obtain the products you want through this person. Thank you for your understanding.