Yarrow Pom – Yarrow Pomegranate
Yarrow Pom – Yarrow Pomegranate
– Order at the standard or discount customer price
– Receive a 25% discount as a benefit customer
– Information on ordering as a discount customer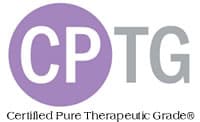 Yarrow – Pom is an expertly made proprietary blend of essential yarrow oil and cold-pressed pomegranate seed oil that soothes the skin and balances emotions. The synergetic, innovative blend can reduce blemishes and care for your skin. At the same time, it reduces factors that contribute to the aging of the skin. This herbal powerhouse contains what you need to soothe your skin and keep it looking younger.
Application:
Use Yarrow | Pom as part of your daily skin care routine to make your skin look younger and healthier or to reduce blemishes.
Use a few drops of the oil for a calming massage experience that relieves tension.
Dilute two drops with 120 ml of liquid.
Internal use: Dilute two drops with 120 ml of liquid.
External use: Apply one to two drops to the desired area. For more information on safe use, see below.
Advice on safe use:
May cause skin irritation. Keep out of reach of children. If you are pregnant, breastfeeding or under medical supervision, please consult your doctor. Avoid contact with eyes, inner ears and sensitive areas. Can leave residues on surfaces and textiles.
Use:
Makes for smoother, youthful skin.
Reduces factors that contribute to skin aging.
Supports a healthy metabolic function.
When used externally, it promotes feelings of relaxation.
Has a soothing effect on the skin.
Ingredients:
Pomegranate seed oil and yarrow essential oil
Aromatic description:
Herbaceous, fruity, spicy
* Price information:

You can order the product at the standard price or at the discount customer price. (Please make a choice).
Stock price = recommended retail price according to the doTERRA price list (without discount).
Advantage customer price = 25% discount on the standard price (plus ONE-TIME registration fee of € 23.80).

Note:
If another person has drawn your attention to doTERRA, we ask that you obtain the products you want through this person. Thank you for your understanding.