Wild Orange- Citrus sinensis – Wild Orange
Wild Orange- Citrus sinensis – Wild Orange
– Order at the standard or discount customer price
– Receive a 25% discount as a benefit customer
– Information on ordering as a discount customer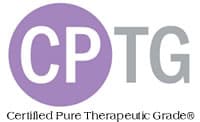 description
Cold-pressed from the peel, Wild Orange is one of doTERRA's best-selling essential oils because of its invigorating aroma and multiple uses. The wild orange has a high concentration of monoterpenes and has stimulating and energizing properties. This chemical component gives the wild orange the ability to cleanse and refresh. The orange peel is also rich in antioxidants that maintain and support overall health. Wild orange intensifies any essential oil blend with a fresh, sweet, refreshing aroma.
application
Put a few drops of Wild Orange in an unscented lotion and spread them over the body.
For an invigorating shower, simply add a few drops of essential oil to the shower gel.
For a boost of energy, put 1-2 drops in the palms of your hands, equal parts peppermint and frankincense. Rub your palms together and take a deep breath, then apply to your neck.
Instructions for use
diffusion : Three or four drops in a diffuser of your choice.
Internal intake: Dilute one drop in 125 ml of liquid.
Local application: Mix 5 drops of oil with 10 mL of carrier oil for massage. For one bath, mix 5 drops of oil with 5 mL of carrier oil. Mix 1 drop of oil with 10 drops of carrier oil as a perfume.
Instructions for safe use
May cause skin irritation. Keep out of the reach of children. Pregnant women, breastfeeding women or persons undergoing medical treatment should consult their doctor before use. Avoid contact with eyes, inner ear and sensitive areas. Avoid sunlight and UV light for up to 12 hours after use.
Main Health Benefits
Invigorating body and senses.
Refreshes the skin.
Aromatic description
Sweet, fresh, citrus fruits
Harvesting method
Cold-pressed
Plant part
Orange peel (peel)
Main ingredients
Limes
* Price information:

You can order the product at the standard price or at the discount customer price. (Please make a choice).
Stock price = recommended retail price according to the doTERRA price list (without discount).
Advantage customer price = 25% discount on the standard price (plus ONE-TIME registration fee of € 23.80).

Note:
If another person has drawn your attention to doTERRA, we ask that you obtain the products you want through this person. Thank you for your understanding.