– Order at the standard or discount customer price
– Receive a 25% discount as a benefit customer
– Information on ordering as a discount customer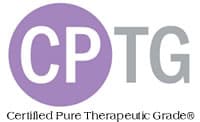 As a central plant substance in traditional Ayurvedic medicine, turmeric root and turmeric essential oil have a long tradition that inspires the modern use of turmeric today. Turmeric essential oil is made up of two unique chemical components – turmeric and ar-turmeron. These components make turmeric essential oil an essential classic in your daily health routine. Turmeric helps the body internally by enhancing the natural functions of the body
Immune system supports. In addition, turmeric can contribute to a clear, smooth, and glowing complexion. You can also use turmeric essential oil to add a special flavor to your favorite hearty dishes.
Possible applications
When used internally, the oil supports the natural functions of the immune system.
Use turmeric as needed or as a full face mask to reduce blemishes or promote a healthy, glowing complexion.
1-2 drops in tea or water create a light herbal taste.
Diffusion: Use three to four drops in the diffuser of your choice.
Internal use: Dilute one drop with 120 ml of liquid.
External use: Apply one to two drops to the desired area. Use diluted with a carrier oil to minimize skin sensitivity.
Advice on safe use
May cause skin irritation. Keep out of reach of children. If you are pregnant, breastfeeding or under medical supervision, please consult your doctor. Avoid contact with eyes, inner ears and sensitive areas.
Health benefits
Supports a healthy metabolic function
Promotes overall cell health
Supports cell integrity
Supports the natural functions of the immune system
When used in the diffuser, turmeric can have a positive effect on emotions and mood
Plant part
Rhizome
Main chemical components
ar-Turmeron and Turmeron
* Price information:

You can order the product at the standard price or at the discount customer price. (Please make a choice).
Stock price = recommended retail price according to the doTERRA price list (without discount).
Advantage customer price = 25% discount on the standard price (plus ONE-TIME registration fee of € 23.80).

Note:
If another person has drawn your attention to doTERRA, we ask that you obtain the products you want through this person. Thank you for your understanding.