Celery seeds – Celery Seed – Apium graveolens
Celery seeds - Celery Seed - Apium graveolens
– Order at the standard or discount customer price
– Receive a 25% discount as a benefit customer
– Information on ordering as a discount customer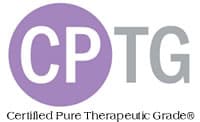 description
Celery has been known and used in China since the 5th century. Since then, it has become a popular food in a wide variety of dishes. Fresh, seasonal celery plants – as you can find them at the regional farmers' markets – grow up to a meter high, are light green and bristle with vitality. Celery is known for its complex, strong, sweet, and spicy aroma. The plant takes two years to fully mature and produce its small fruits that are light brown to brown in color. The seeds are the primary store for the essential oil, which is obtained by steam distillation.
application
Add a few drops to your morning smoothie for a soothing touch
Put a few drops of the essential oil in a glass of water
Give your diffuser mixture an interesting spicy and sweet note with celery seed essential oil
Make cooking easier by using celery seed essential oil instead of fresh celery
Main Health Benefits
Known for a complex, intense, sweet and spicy aroma
A tasty addition to a wide variety of dishes
Cleansing properties included
* Price information:

You can order the product at the standard price or at the discount customer price. (Please make a choice).
Stock price = recommended retail price according to the doTERRA price list (without discount).
Advantage customer price = 25% discount on the standard price (plus ONE-TIME registration fee of € 23.80).

Note:
If another person has drawn your attention to doTERRA, we ask that you obtain the products you want through this person. Thank you for your understanding.