Coriander – Coriandrum sativum – Coriander
Coriander – Coriandrum sativum – Coriander
– Order at the standard or discount customer price
– Receive a 25% discount as a benefit customer
– Information on ordering as a discount customer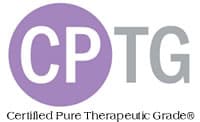 Description
Coriander is a fresh, aromatic herb that has been used for centuries. A popular cooking spice, just a touch of Coriander essential oil can transform any dish!
Uses
Enjoy one drop of Coriander internally after eating large meals for minor relief
Add one drop of Coriander to curry recipes for an extra invigorating boost in flavour
Directions for Use
For food flavouring.
Caution
Possible skin sensitivity. Keep out of reach of children. If you are pregnant, nursing, or under a doctor's care, consult your physician. Avoid contact with eyes, inner ears, and sensitive areas. Avoid sunlight or UV rays up to 12 hours after applying.
Primary Benefits
Regarded as one of the most flavourful essential oils with countless applications and benefits

A versatile flavouring component widely used across the world in savoury dishes, commonly used in plant form

A fresh aromatic herb, ideal for soups, salads and seasoning for savoury recipes

Can be used to provide a soothing sensation when applied topically

Amongst its countless applications, Coriander can be relaxing
Aromatic Description
Green, floral, herbaceous
Collection Method
Steam Distillation
Plant Part
Seed
Main Constituents
Linalool, α-pinene, γ-terpinene, camphor
* Price information:

You can order the product at the standard price or at the discount customer price. (Please make a choice).
Stock price = recommended retail price according to the doTERRA price list (without discount).
Advantage customer price = 25% discount on the standard price (plus ONE-TIME registration fee of € 23.80).

Note:
If another person has drawn your attention to doTERRA, we ask that you obtain the products you want through this person. Thank you for your understanding.