Daily nutritional package (only in the loyalty program)
Daily nutritional package (only in the loyalty program)
– Order at the standard or discount customer price
– Receive a 25% discount as a benefit customer
– Information on ordering as a discount customer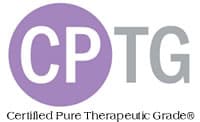 content
Contains the products doterra Deep Blue Polyphenol Complex and Mito2Max
DANGER
Only available as a discount customer in the doTERRA loyalty program!
* Price information:

You can order the product at the standard price or at the discount customer price. (Please make a choice).
Stock price = recommended retail price according to the doTERRA price list (without discount).
Advantage customer price = 25% discount on the standard price (plus ONE-TIME registration fee of € 23.80).

Note:
If another person has drawn your attention to doTERRA, we ask that you obtain the products you want through this person. Thank you for your understanding.