TerraGreens (fruits and vegetables)
TerraGreens (fruits and vegetables)
– Order at the standard or discount customer price
– Receive a 25% discount as a benefit customer
– Information on ordering as a discount customer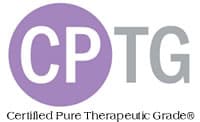 description
doTERRA TerraGreens is a proprietary blend of whole-food fruits and vegetables combined with super fruits and doTERRA CPTG Certified Pure Tested GradeTM Essential Oils. This powder mix packs a daily boost of fruits and vegetables into a mix that can be stirred in 250 ml of liquid for easy and convenient nutritional supplementation.
application
Add a spoonful of TerraGreens to 250 ml of water or your favorite beverage and drink it.
Use
Provides the body with essential nutrients.
Supports immunity.
Supports digestion.
Supports weight control.
Contains natural ingredients.
* Price information:

You can order the product at the standard price or at the discount customer price. (Please make a choice).
Stock price = recommended retail price according to the doTERRA price list (without discount).
Advantage customer price = 25% discount on the standard price (plus ONE-TIME registration fee of € 23.80).

Note:
If another person has drawn your attention to doTERRA, we ask that you obtain the products you want through this person. Thank you for your understanding.