doTERRA Phytoestrogen (Lifetime Complex for Women)
doTERRA Phytoestrogen (Lifetime Complex for Women)
– Order at the standard or discount customer price
– Receive a 25% discount as a benefit customer
– Information on ordering as a discount customer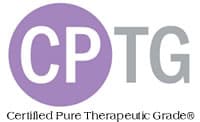 description
Almost every function of a woman's body is controlled by hormones as a young adult. A balance of normal hormone levels affects a woman's health and emotional well-being from early teens through her transition into menopause. dōTERRA Women Phytoestrogen Essential Complex is a mixture of standardized plant-based phytoestrogens that gently and naturally support the hormonal balance. This also includes concentrated flaxseed lignans to promote a healthy metabolism. The right to food, exercise, and balance hormone levels can help reduce uncomfortable problems associated with PMS and the menopausal transition, and will provide additional support for healthy bones, heart, breast tissue, and other body structures and function as a woman as she ages.
Maintaining good health and vitality throughout life requires proper eating, exercise, stress management and avoidance of toxins, as well as other healthy lifestyle habits. Choosing natural, complementary wellness products as part of a comprehensive health strategy can also support well-being in old age. Women have special health needs that may require a specific and targeted diet and lifestyle. If these specific health needs are not addressed early in life, they can lead to uncomfortable and persistent problems related to hormonal cycles and aging.
Almost every function in a woman's body is controlled by hormones. Estrogen and progesterone are particularly important hormones for women and affect a woman's health and emotional well-being throughout her life. High estrogen production in young women can lead to significant menstrual-related problems, while too little estrogen production as a woman ages can affect many aspects of a woman's reproductive health and may contribute to the health challenges faced by some women experience during and after menopause. Balancing healthy levels of estrogen helps minimize the monthly hormone fluctuations and the hormone fluctuations associated with menopause.
application
Pre- and perimenopausal women take one (1) to two (2) capsules daily with food or as needed. Postmenopausal women take two (2) capsules daily with food, ideally designed for use with doTERRA Women Bone Nutrient Essential Complex ™, doTERRA ClaryCalm® Monthly Essential Oil Blend, and Lifelong Vitality Pack.
Use
Provides additional dietary phytoestrogens to help balance and support normal hormone levels. Provides nutritional support in controlling estrogen metabolism.
Can be used to complement a program of proper nutrition, exercise, and hormone therapy to minimize the uncomfortable symptoms of PMS and the transition through menopause.
Supports healthy bones, heart, breast tissues and other body structures and functions as a woman in old age.
Contains a strong soy extract standardized to 64 percent isoflavone, with a minimum of 50 percent genistein, which is scientifically proven to provide health benefits to women.
Contains a linseed extract standardized to 40 percent lignans, which is helpful in controlling the estrogen metabolism.
Developed with a standardized pomegranate extract that provides powerful antioxidant support.
All-natural formula made from sodium lauryl sulfate-free HPMC plant capsules.
* Price information:

You can order the product at the standard price or at the discount customer price. (Please make a choice).
Stock price = recommended retail price according to the doTERRA price list (without discount).
Advantage customer price = 25% discount on the standard price (plus ONE-TIME registration fee of € 23.80).

Note:
If another person has drawn your attention to doTERRA, we ask that you obtain the products you want through this person. Thank you for your understanding.