DDR Prime (Celluar Complex)
DDR Prime (Celluar Complex)
– Order at the standard or discount customer price
– Receive a 25% discount as a benefit customer
– Information on ordering as a discount customer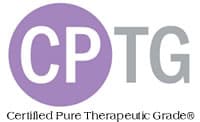 description
The DDR Prime Essential Oil Cellular Complex is a patented blend of essential oils that supports healthy cell renewal. The blend contains clove, thyme and wild orange essential oils that contain powerful antioxidants that protect against oxidative stress. It also contains essential oils of frankincense, lemongrass, summer seasoning, and niaouli.
application
Add 1-2 drops to citrus beverages, teas or water and consume daily to protect the body and cells from oxidative stress.
In combination with a carrier oil for a soothing topical massage.
Internal Use: Take four (4) drops two (2) times a day with food.
Topical application: Apply one to two drops to the desired area. Dilute with a carrier oil to minimize skin sensitivity. See additional precautions below.
safety instructions
Possible skin sensitivity. Keep out of reach of children. Consult your doctor if you are pregnant or under medical supervision. Avoid contact with eyes, inner ears and sensitive areas. Avoid sunlight or UV rays for up to 12 hours after applying the product.
Main Health Benefits
Supports healthy cellular integrity
Protects the body and cells from oxidative stress.
Promotes overall cellular health
ingredients
Frankincense resin, wild orange peel, lemongrass leaves, thyme plant, clove bud, summer savory and essential oils from niaouli leaves.
* Price information:

You can order the product at the standard price or at the discount customer price. (Please make a choice).
Stock price = recommended retail price according to the doTERRA price list (without discount).
Advantage customer price = 25% discount on the standard price (plus ONE-TIME registration fee of € 23.80).

Note:
If another person has drawn your attention to doTERRA, we ask that you obtain the products you want through this person. Thank you for your understanding.