– Order at the standard or discount customer price
– Receive a 25% discount as a benefit customer
– Information on ordering as a discount customer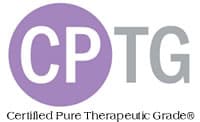 Start the day full of confidence and self-confidence with Positive Affirmations and Brave Encouraging Mixture. Apply Brave to your neck and pulse points, overwriting any negative emotions with positive feelings. Brave combines orange, amyris, osmanthus and cinnamon bark perfectly matched in coconut oil and offers a gentle, simple application method. The bright, warm aroma of the Brave mixture strengthens and invigorates, should you ever lack motivation. The unique essential oil of the amyris tree creates a calm environment. Apply Brave to the soles of your feet and back of your hands before tackling life's big (or small) challenges. Strengthen your courage and optimism and have the certainty that you can achieve anything!
Application:
Simply apply the Brave Encouraging Mixture throughout the day to help build a feeling of confidence.
Use Brave in new or unfamiliar situations to strengthen courage and self-confidence.
Aromatic application : Apply Brave to diffuser jewelry, dolomite stone or a diffuser stone made of lava.
External application : Apply to the desired area. Use only under adult supervision.
Notes on safe use:
Keep out of the reach of children under 3 years. May cause skin irritation. If you are under medical supervision, please consult your doctor. Avoid contact with eyes, inner ears, mouth and sensitive areas.
Main Health Benefits:
Energizes and invigorates the senses.
Use in the neck and at the pulse points promotes a positive mood.
Promotes feelings of confidence, courage, and self-confidence.
Ingredients:
Orange, amyris, osmanthus and cinnamon in fractionated coconut oil
Aromatic description:
Warm citrus aroma, flowery, slightly hot
* Price information:

You can order the product at the standard price or at the discount customer price. (Please make a choice).
Stock price = recommended retail price according to the doTERRA price list (without discount).
Advantage customer price = 25% discount on the standard price (plus ONE-TIME registration fee of € 23.80).

Note:
If another person has drawn your attention to doTERRA, we ask that you obtain the products you want through this person. Thank you for your understanding.