ZenGest® Supportive Blend
ZenGest® Supportive Blend
– Order at the standard or discount customer price
– Receive a 25% discount as a benefit customer
– Information on ordering as a discount customer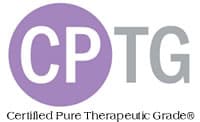 description
ZenGest is known for its ability to relieve the occasional upset stomach and promote overall digestive health. This unique blend contains the essential oils of ginger, fennel and coriander seeds, which are known to help with travel sickness and general stomach ailments. ZenGest is always at hand when you are on the move and is safe and effective.
application
After large or heavy meals, add 1–2 drops to water or tea.
Before flying or when traveling, rub the mixture on your stomach and enjoy the soothing aroma.
Take ZenGest when traveling or when trying new foods to relieve occasional stomach upsets.
diffusion :
Use three to four drops in the diffuser of your choice.
Use as a food additive
: Dilute one drop with 125 ml of liquid.
External application :
Mix 5 drops with 10 ml of carrier oil for massage. Mix 5 drops with 5 ml of carrier oil as a bath additive. Mix 1 drop with 10 drops of carrier oil as a fragrance.
Advice on safe use
Possible skin irritation. Keep out of reach of children. If you are pregnant, breastfeeding or under medical supervision, please consult your doctor. Avoid contact with eyes, inner ears and sensitive areas.
Main Health Benefits
Supports healthy digestion.
Relieves stomach discomfort.
Can reduce gas or intestinal winds.
Ingredients
Essential oils of aniseed, peppermint, ginger rhizome / root, caraway, coriander seeds, tarragon and fennel seeds
Aromatic description
Spicy, sweet, minty, liquorice
* Price information:

You can order the product at the standard price or at the discount customer price. (Please make a choice).
Stock price = recommended retail price according to the doTERRA price list (without discount).
Advantage customer price = 25% discount on the standard price (plus ONE-TIME registration fee of € 23.80).

Note:
If another person has drawn your attention to doTERRA, we ask that you obtain the products you want through this person. Thank you for your understanding.