dōTERRA Purify® Refreshing Blend
dōTERRA Purify® Refreshing Blend
– Order at the standard or discount customer price
– Receive a 25% discount as a benefit customer
– Information on ordering as a discount customer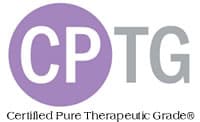 description
This refreshing blend combines citrus and pine essential oils that leave an airy, fresh scent on surfaces and in the air. Purify is a real favorite of dōTERRA users because it quickly removes unpleasant odors and is an effective cleaner for the whole house. Purify contains lemon, lime, and pine essential oils known for their cleansing properties, as well as Siberian and Austrian fir that freshen the air. The addition of citronella, melaleuca and coriander gives this mixture a seductive aroma that is unique and typically dōTERRA.
application
Freshen up smaller rooms (or your car) by placing a few drops of Purify Refreshing Mix on a cotton ball and wedging it into the car's vent.
Use to relieve skin irritation.
Add a few drops to your laundry during the rinse cycle to remove bad odors.
diffusion : Use three to four drops in the diffuser of your choice.
External use: Mix 5 drops with 10 ml of carrier oil for massage. Mix 5 drops with 5 ml of carrier oil as a bath additive. Mix 1 drop with 10 drops of carrier oil as a fragrance.
Advice on safe use
Possible skin irritation. Keep out of reach of children. If you are pregnant, breastfeeding or under medical supervision, please consult your doctor. Avoid contact with eyes, inner ears and sensitive areas. Avoid sunlight and UV rays for up to 12 hours after applying the product.
Main Health Benefits
Refreshing aroma.
Eliminates unpleasant odors and cleans the air.
Soothing for irritated skin.
Ingredients
Essential oils of lemon peel, Siberian pine needle, lemongrass, lime peel, melaleuca leaf (tea tree) and coriander herb
Aromatic description
Fresh, airy, herbaceous
* Price information:

You can order the product at the standard price or at the discount customer price. (Please make a choice).
Stock price = recommended retail price according to the doTERRA price list (without discount).
Advantage customer price = 25% discount on the standard price (plus ONE-TIME registration fee of € 23.80).

Note:
If another person has drawn your attention to doTERRA, we ask that you obtain the products you want through this person. Thank you for your understanding.