doTERRA Align Centering Mixture
doTERRA Align Centering Mixture
– Order at the standard or discount customer price
– Receive a 25% discount as a benefit customer
– Information on ordering as a discount customer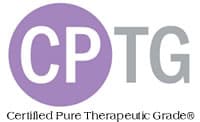 description
Do you feel left out and unable to control your living conditions? Aromatherapy and some simple centering yoga positions can create a new sense of peace and purpose that will lead to a renewal of your resolve. To remember one's worth and to rest steadfastly in oneself is a daily exercise with the essential oils bergamot (bergamot), coriander (coriander), marjoram (marjoram), peppermint (peppermint), jasmine absolute (absolute of jasmine ) and Rose in a Fractionated Coconut Oil Base doTERRA Align Centering Blend helps you have confidence in yourself and remain open to all possibilities.
application
Apply over the heart, wrists, and neck to encourage feelings of self-esteem and fluidity.
Take advantage of Align whenever you feel apathetic and distracted.
The ideal yoga positions for the Aroma of Align are the Warrior II, Triangle and Gate positions.
Can be used during yoga practice or at any time of your day.
Aromatic application:
Apply over the heart, wrists, and neck to encourage feelings of self-esteem and fluidity.
External use: Apply one to two drops to the desired area. For more information on safe use, see below.
Instructions for safe use
Possible skin irritation. Keep out of reach of children. If you are pregnant, breastfeeding or under medical supervision, please consult your doctor. Avoid contact with eyes, inner ears and sensitive areas.
Main Health Benefits
Supports effective yoga practice.
Strengthens feelings of self-respect, trust and fluidity.
Promotes harmony and serene development.
ingredients
The essential oils Bergamot * Fruit, Coriander Seed (Coriander Seed), Marjoram Leaf (Marjoram Leaf), Peppermint (Peppermint), Geranium (Geranium), Basil (Basil), Rose, Jasmine Flower (Jasmine Flower) in a fractionated base Coconut oil
Aromatic description
Green, fresh, herbaceous, slightly flowery
* Price information:

You can order the product at the standard price or at the discount customer price. (Please make a choice).
Stock price = recommended retail price according to the doTERRA price list (without discount).
Advantage customer price = 25% discount on the standard price (plus ONE-TIME registration fee of € 23.80).

Note:
If another person has drawn your attention to doTERRA, we ask that you obtain the products you want through this person. Thank you for your understanding.