dōTERRA Console® Skin Care Oil
dōTERRA Console® Skin Care Oil
– Order at the standard or discount customer price
– Receive a 25% discount as a benefit customer
– Information on ordering as a discount customer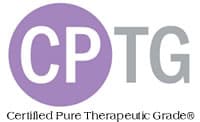 description
As part of the doTERRA Essential Aromatics System, the doTERRA Console is designed to promote feelings of comfort and hope. The blend of blossom and tree essential oils in Console is one of six oils in the Aromatics System that are designed to help calm and control emotions. In combination with other oils in the system, Console helps promote general well-being and emotional stability.
application
Apply the oil over the heart morning and evening so that you are always reminded to be patient with healing processes and to have positive thoughts.
Put a few drops of the mixture on your shirt collar or scarf to keep the scent with you all day.
Put a drop or two on your yoga mat and enjoy the soothing aroma as you do stretching and breathing exercises.
application
diffusion : Use three to four drops in the diffuser of your choice.
External use: Mix 5 drops with 10 ml of carrier oil for massage. Mix 5 drops with 5 ml of carrier oil as a bath additive. Mix 1 drop with 10 drops of carrier oil as a fragrance.
Instructions for safe use
May cause skin irritation. Keep out of the reach of children. If you are pregnant or under medical treatment, please consult your doctor. Avoid contact with eyes, inner ears and sensitive areas. Avoid sunlight and UV rays for up to 12 hours after applying the product.
Main Health Benefits
Promotes feelings of comfort and hope
ingredients
Frankincense resin, patchouli leaves, ylang-ylang blossom, labdanum branch / stem, amyris bark, sandal tree, rose blossoms, scented blossoms.
Aromatic description
Sweet, musky, flora
* Price information:

You can order the product at the standard price or at the discount customer price. (Please make a choice).
Stock price = recommended retail price according to the doTERRA price list (without discount).
Advantage customer price = 25% discount on the standard price (plus ONE-TIME registration fee of € 23.80).

Note:
If another person has drawn your attention to doTERRA, we ask that you obtain the products you want through this person. Thank you for your understanding.