doTERRA Fractionated Coconut Oil
doTERRA Fractionated Coconut Oil
– Order at the standard or discount customer price
– Receive a 25% discount as a benefit customer
– Information on ordering as a discount customer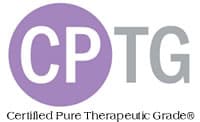 doTERRA Fractionated Coconut Oil is a natural carrier oil that is easily absorbed by the skin, making it an ideal oil for topical applications. With its feather-light, emollient effect, it forms a soothing barrier on the skin without clogging the pores and is ideal for dry or problematic skin. In contrast to other vegetable carrier oils, it makes the skin velvety soft and not greasy. Fractionated coconut oil is completely soluble in all essential oils. It is colorless and odorless and leaves no residue.
application
Apply to skin to keep it hydrated without changing the fragrance of your perfume or essential oil blend.
For deeper relaxation, mix with soothing oils and massage into the neck and shoulders.
Dilute oils, which can be irritating, with coconut oil for better skin tolerance.
Use it as a lightweight carrier oil for applying therapeutic grade essential oils. Dilute one part of the essential oil with five or more parts of fractionated coconut oil, depending on your skin sensitivity and as stated on the essential oil label. Can also be used to reduce skin reactions to essential oils by applying it directly to the affected area. Only for external use.
Instructions for safe use
Keep out of the reach of children. Pregnant women, breastfeeding women or persons undergoing medical treatment should consult their doctor before use. Avoid contact with eyes, inner ear and sensitive areas.
Main Health Benefits
Softens and soothes the skin.
Natural moisturizer that helps to better apply essential oils.
Odorless and colorless, therefore easy to mix with all essential oils.
* Price information:

You can order the product at the standard price or at the discount customer price. (Please make a choice).
Stock price = recommended retail price according to the doTERRA price list (without discount).
Advantage customer price = 25% discount on the standard price (plus ONE-TIME registration fee of € 23.80).

Note:
If another person has drawn your attention to doTERRA, we ask that you obtain the products you want through this person. Thank you for your understanding.