Storage box – doTERRA engraved wooden box
Storage box – doTERRA engraved wooden box
– Order at the standard or discount customer price
– Receive a 25% discount as a benefit customer
– Information on ordering as a discount customer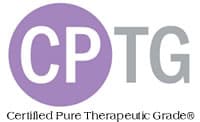 description
The wooden box, specially made for 25 essential oils and engraved with the logo, is light and compact and makes it easy to transport your oils anywhere. It also serves as a beautiful showcase for your oils during presentations.
Box dimensions:
6 1/2 x 6 1/2 x 6 1/2 x 3 in
* Price information:

You can order the product at the standard price or at the discount customer price. (Please make a choice).
Stock price = recommended retail price according to the doTERRA price list (without discount).
Advantage customer price = 25% discount on the standard price (plus ONE-TIME registration fee of € 23.80).

Note:
If another person has drawn your attention to doTERRA, we ask that you obtain the products you want through this person. Thank you for your understanding.