doTERRA Home Essentials Enrollment Kit
doTERRA Home Essentials Enrollment Kit
– Order at the standard or discount customer price
– Receive a 25% discount as a benefit customer
– Information on ordering as a discount customer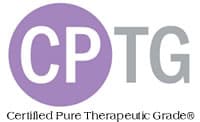 Content:

Lavender (lavender) 15ml
Lemon (lemon) 15ml
Peppermint (peppermint) 15ml
Melaleuca (tea tree oil) 15ml
Oregano 15ml
Frankincense (incense) 15ml
Deep Blue 15ml
doTERRA Air 15ml
ZenGest 5ml
doTERRA OnGuard 15ml
Welcome package (German-language Essentials Booklet with approx. 130 pages)
doTERRA Petal Diffuser
* Price information:

You can order the product at the standard price or at the discount customer price. (Please make a choice).
Stock price = recommended retail price according to the doTERRA price list (without discount).
Advantage customer price = 25% discount on the standard price (plus ONE-TIME registration fee of € 23.80).

Note:
If another person has drawn your attention to doTERRA, we ask that you obtain the products you want through this person. Thank you for your understanding.