OnGuard® Essential Oil Blend
OnGuard® Essential Oil Blend
– Order at the standard or discount customer price
– Receive a 25% discount as a benefit customer
– Information on ordering as a discount customer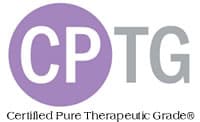 description
doTERRA On Guard is one of the most popular doTERRA oil blends and has an incredibly versatile range of uses for health benefits. When taken daily, doTERRA On Guard strengthens the natural functions of the immune system. With its unique fragrance, it offers a natural and effective alternative to synthetic products. Take On Guard with a drink of your choice or mix it with your favorite dessert to give it a special flavor.
application
Soak sliced apple wedges in water and a drop of On Guard. You get a healthy, immune-boosting snack.
Add a drop of the oil to a glass of water or a cup of tea.
Put 1-2 drops of On Guard Oil on a damp cloth and use it as a surface cleaner for the kitchen and bathroom.
Instructions for use
diffusion : Three or four drops in a diffuser of your choice.
Use as a food additive : Dilute one drop in 125 ml of liquid.
application on the skin : Mix 5 drops of oil with 10 ml of carrier oil for massage. For a bath, mix 5 drops of oil with 5 ml of carrier oil. Mix 1 drop of oil with 10 drops of carrier oil as a perfume.
Instructions for safe use
May cause skin irritation. Keep out of the reach of children. Pregnant women, breastfeeding women or persons undergoing medical treatment should consult their doctor before use. Avoid contact with eyes, inner ear and sensitive areas. Avoid sunlight and UV light for up to 12 hours after use.
Main Health Benefits
Food flavor.
Energizing and mood-lifting.
ingredients
Orange peel, clove buds, cinnamon bark, eucalyptus leaves, rosemary leaves and flowers
Aromatic description
Warm, herbaceous, camphor-like, woody
* Price information:

You can order the product at the standard price or at the discount customer price. (Please make a choice).
Stock price = recommended retail price according to the doTERRA price list (without discount).
Advantage customer price = 25% discount on the standard price (plus ONE-TIME registration fee of € 23.80).

Note:
If another person has drawn your attention to doTERRA, we ask that you obtain the products you want through this person. Thank you for your understanding.