OnGuard® whitening toothpaste
OnGuard® whitening toothpaste
– Order at the standard or discount customer price
– Receive a 25% discount as a benefit customer
– Information on ordering as a discount customer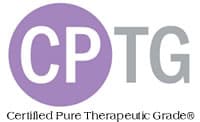 Description:
doTERRA's fluoride-free Natural Whitening Toothpaste combines the protective properties of doTERRA On Guard's patented blend of CPTG Certified Pure Therapeutic Grade® essential oils with other natural ingredients that help clean teeth, reduce plaque and whiten teeth with gentle polishes. The doTERRA On Guard blend of essential oils from wild orange, clove, cinnamon, eucalyptus and rosemary provides an additional cleansing effect. Additional essential oils from peppermint and wintergreen as well as the natural sweetener xylitol give the doTERRA On Guard Natural Whitening toothpaste a refreshingly unique cinnamon-mint taste that keeps your breath and your toothbrush fresh and clean all day.
Application:
Proprietary doTERRA On Guard essential oil blend made from Wild Orange, Clove, Cinnamon, Eucalyptus and Rosemary that purifies and refreshes the breath.
Myrrh essential oil soothes the mouth, gums and throat.
Peppermint essential oil combined with the doTERRA On Guard blend will make your breath appear fresh and cinnamon-minty.
Calcium hydroxyapatite has been shown to support strong and healthy looking teeth.
Natural xylitol sweetener tastes great and helps keep teeth and gums clean.
Hydrated silica is a natural abrasive that removes plaque and tooth stains, but is gentle enough not to damage tooth enamel.
* Price information:

You can order the product at the standard price or at the discount customer price. (Please make a choice).
Stock price = recommended retail price according to the doTERRA price list (without discount).
Advantage customer price = 25% discount on the standard price (plus ONE-TIME registration fee of € 23.80).

Note:
If another person has drawn your attention to doTERRA, we ask that you obtain the products you want through this person. Thank you for your understanding.