Rose Touch – Rosa damascena
Rose Touch - Rosa damascena
– Order at the standard or discount customer price
– Receive a 25% discount as a benefit customer
– Information on ordering as a discount customer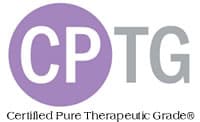 description
Rose Touch combines fractionated coconut oil with rose essential oil, one of the most valuable essential oils on earth. The labor-intensive and delicate process of harvesting and distilling rose petals is rewarded with a sweet, floral scent well known in the perfume industry and in the essential oils sector. Rose Touch offers the user a variety of uses that are both affordable and practical. Rose Touch can be applied to reflex points during the day to lift mood. It can be used to moisturize the skin, reduce blemishes and promote an even, healthy complexion. The lovely scent of Rose Touch can also be used as a beguiling perfume on the neck and wrists.
application
Apply to reflex points during the day to lift mood.
Apply to problem areas twice a day to reduce the appearance of blemishes.
Apply as a perfume on the neck and wrists.
Instructions for use
Use on the skin: Apply to desired skin area. See additional safety information below.
Instructions for safe use
May cause skin irritation. Keep out of the reach of children. Pregnant women, breastfeeding women or persons undergoing medical treatment should consult their doctor before use. Avoid contact with eyes, inner ear and sensitive areas.
Main Health Benefits
Uplifting aroma.
Helps to moisturize the skin.
Reduces skin imperfections and blemishes.
Promotes an even, healthy complexion.
ingredients
Fractionated coconut oil, rose petals
Aromatic description
Floral, dry, sweet
Main ingredients
Citronellol geraniol, nerol
* Price information:

You can order the product at the standard price or at the discount customer price. (Please make a choice).
Stock price = recommended retail price according to the doTERRA price list (without discount).
Advantage customer price = 25% discount on the standard price (plus ONE-TIME registration fee of € 23.80).

Note:
If another person has drawn your attention to doTERRA, we ask that you obtain the products you want through this person. Thank you for your understanding.