Straw flower – Helichrysum italicum – Helichrysum
Straw flower – Helichrysum italicum – Helichrysum
– Order at the standard or discount customer price
– Receive a 25% discount as a benefit customer
– Information on ordering as a discount customer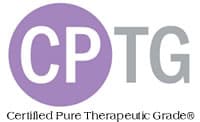 description
Helichrysum italicum is a small, perennial perennial with narrow, silvery leaves. It blooms in the form of golden yellow ball-shaped flowers. The name "Helichrysum" is derived from the Greek "Helios", which means sun, and "Chrysos", which stands for gold and refers to the color of the flowers. The straw flower was already used as a herbal medicine in ancient Greece and is highly valued and sought after for its many benefits. The everlasting flower is well known for its skin-regenerating properties. It is also called "Immortelle" and is used in anti-aging products because of its rejuvenating effect on the skin. The flow flower can help reduce blemishes and promote a radiant, youthful appearance.
application
Use topically to reduce blemishes.
Apply to the face to reduce the appearance of wrinkles and promote a radiant, youthful look.
Massage into the temples and neck to feel the beneficial effects.
application
Use on the skin: Apply to desired skin area. See additional safety information below.
Instructions for safe use
May cause skin irritation. Keep out of the reach of children. Pregnant women, breastfeeding women or persons undergoing medical treatment should consult their doctor before use. Avoid contact with eyes, inner ear and sensitive areas.
Main Health Benefits
Improves the appearance of the skin.
Promotes youthful looking skin.
Aromatic description
Herbaceous, honey, hay
Harvesting method
Steam distillation
Plant part
blossom
Main ingredients
Nerylacetate, α-pinene, γ-curcumen
* Price information:

You can order the product at the standard price or at the discount customer price. (Please make a choice).
Stock price = recommended retail price according to the doTERRA price list (without discount).
Advantage customer price = 25% discount on the standard price (plus ONE-TIME registration fee of € 23.80).

Note:
If another person has drawn your attention to doTERRA, we ask that you obtain the products you want through this person. Thank you for your understanding.