– Order at the standard or discount customer price
– Receive a 25% discount as a benefit customer
– Information on ordering as a discount customer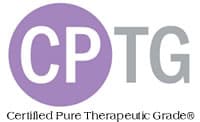 description
TriEase soft capsules are designed with your health in mind and are used by both experienced and new users of essential oils. Each soft capsule contains equal proportions of lemon, lavender and peppermint essential oils. Thanks to the special formulation of the TriEase soft capsules, the beneficial essential oils can be taken quickly and easily on the go or when traveling. TriEase soft capsules can be taken daily.
application
Take 1 soft capsule per day.
Instructions for safe use
Keep out of the reach of children. Pregnant women, breastfeeding women or persons undergoing medical treatment should consult their doctor before use. Keep cool and dry.
Main Health Benefits
The main ingredients are lemon peel, lavender flowers and peppermint plant.
Practical, easy to take dietary supplement for daily health care.
Other ingredients
GMO-free modified corn starch, glycerin, carrageenan, filtered water, maltitol.
* Price information:

You can order the product at the standard price or at the discount customer price. (Please make a choice).
Stock price = recommended retail price according to the doTERRA price list (without discount).
Advantage customer price = 25% discount on the standard price (plus ONE-TIME registration fee of € 23.80).

Note:
If another person has drawn your attention to doTERRA, we ask that you obtain the products you want through this person. Thank you for your understanding.