– Order at the standard or discount customer price
– Receive a 25% discount as a benefit customer
– Information on ordering as a discount customer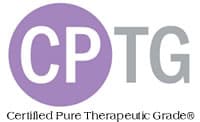 description
vEO Mega is a revolutionary, 100 percent vegetarian-friendly formula that combines CPTG-certified essential oils with natural, plant-based essential fatty acids. vEO Mega Essential Oil Omega Complex is a unique formula made from CPTG-certified essential oils and a proprietary blend of vegetable and algae-based omega fatty acids. Omega fatty acids support the health of the joints, the cardiovascular system and the brain as well as a healthy immune function. A single daily dose of vEO Mega provides 1,200 milligrams of botanical omega with 350 mg of ALA from flaxseed oil and Inca Inchi oil, 20 mg of GLA from borage oil, 100 mg of DHA from algae oil and a diverse mixture of other essential fatty acids from plants. vEO Mega also contains 800 IU of natural vitamin D, 60 IU of natural vitamin E and 1 mg of pure astaxanthin, a powerful antioxidant carotenoid obtained from microalgae.
application
Adults take 4 softgels daily with food. xEO Mega has been developed for daily use with Microplex VMz® and Alpha CRS® +.
Use
Promotes cardiovascular health.
Supports healthy joint function and comfort.
Provides immune boosting nutrients.
Protects against lipid oxidation and supports the healthy functioning of the brain, eyes and nervous system.
Promotes healthy skin.
Provides 900 mg of pure, concentrated, molecularly filtered fish oil with 300 mg of EPA and 300 mg of DHA per daily dose as well as 70 mg of other omega-3 fatty acids.
Offers a wide range of omega-3 fatty acids including EPA, DHA, ALA and SDA from marine and plant sources to help maintain a healthy balance of these vital nutrients.
Contains the powerful antioxidant carotenoid, astaxanthin.
Formula with a patented blend of doTERRA CPTG Certified Pure Therapeutic Grade® essential oils made from clove, frankincense, thyme, cumin, wild orange, peppermint, ginger, caraway and German chamomile.
Contains 800 IU natural vitamin D and 60 IU natural vitamin E.
Does not contain dairy or wheat products
Specially developed for daily use with Microplex VMz® as a comprehensive nutritional supplement base for lifelong vitality and wellness.
* Price information:

You can order the product at the standard price or at the discount customer price. (Please make a choice).
Stock price = recommended retail price according to the doTERRA price list (without discount).
Advantage customer price = 25% discount on the standard price (plus ONE-TIME registration fee of € 23.80).

Note:
If another person has drawn your attention to doTERRA, we ask that you obtain the products you want through this person. Thank you for your understanding.