– Order at the standard or discount customer price
– Receive a 25% discount as a benefit customer
– Information on ordering as a discount customer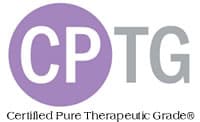 Veráge is an exclusive system of natural skin care products that nourish and hydrate the skin and reduce the visible signs of aging. Veráge's advanced plant technology promotes the appearance of an optimal lipid balance – the same balance as in healthy, youthful skin. Each product consists of real gifts from the earth: nourishing plant extracts, pure and strong CPTG essential oils and selected natural ingredients. The doTERRA Veráge Skin Care Collection delivers results that you can see and feel naturally.
With powerful plant extracts, emollients and essential oils from CPTG, Veráge provides your skin with everything it needs. Using the same strict standards as in our CPTG essential oils, the ingredients used in Veráge are of the highest quality and purity. Every product in the Veráge system contains plant extracts that have been extensively researched and shown to promote a youthful appearance of the skin. Veráge is scientifically engineered to provide a natural and effective system that brings the skin back to life. The daily use of Veráge promotes a smooth, elastic and radiant complexion.
* Price information:

You can order the product at the standard price or at the discount customer price. (Please make a choice).
Stock price = recommended retail price according to the doTERRA price list (without discount).
Advantage customer price = 25% discount on the standard price (plus ONE-TIME registration fee of € 23.80).

Note:
If another person has drawn your attention to doTERRA, we ask that you obtain the products you want through this person. Thank you for your understanding.