Arborvitae – Thuja plicata – Arborvitae
Arborvitae – Thuja plicata – Arborvitae
– Order at the standard or discount customer price
– Receive a 25% discount as a benefit customer
– Information on ordering as a discount customer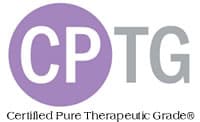 Description
Known as the "tree of life," the arborvitae tree provides a warm and woody essential oil that is often used in meditation practices. Additionally, Arborvitae may have cleansing properties and could potentially assist with skin care.
Uses
Combine with Cedarwood and Frankincense to create a homemade cologne with a woody, warm scent.
Use during yoga to enhance the user's experience by applying topically to the skin.
Apply to wrists and ankles before hiking or outdoor activities for added motivation.
Directions For Use
For massage, mix 5 drops with 10 ml carrier oil. For bath, mix 5 drops with 5 ml carrier oil. For perfuming, mix 1 drop to 10 drops carrier oil. For topical use only.
Cautions
Possible skin sensitivity. Keep out of reach of children. Consult your doctor if pregnant or in treatment. Avoid eyes, inner ears, and sensitive areas.
Primary Benefits
Arborvitae has the potential to benefit the skin.
Frequently used in meditation practices.
Known as ""the tree of life"" and is abundant in benefits with a woody, warm and earthy aroma.
Aromatic Description
Woody, warm, earthy
Collection Method
Steam Distillation
Plant Part
Wood
Main Constituents
Methyl thujate
* Price information:

You can order the product at the standard price or at the discount customer price. (Please make a choice).
Stock price = recommended retail price according to the doTERRA price list (without discount).
Advantage customer price = 25% discount on the standard price (plus ONE-TIME registration fee of € 23.80).

Note:
If another person has drawn your attention to doTERRA, we ask that you obtain the products you want through this person. Thank you for your understanding.