Cassia – Cinnamomum cassia
Cassia – Cinnamomum cassia
– Order at the standard or discount customer price
– Receive a 25% discount as a benefit customer
– Information on ordering as a discount customer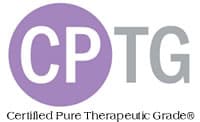 Description
A close relation to Cinnamon, Cassia has a strong, spicy aroma that can be used in small quantities to transform any essential oil blend or spice-filled dessert. Cassia can be used in cooking, either as a replacement for cinnamon in pies and breads, or by itself in a myriad of entrées and desserts.
Uses
Add one drop Cassia and one drop Lemon to water for citrus spice refreshment!
Substitute cinnamon for one drop of Cassia oil in recipes to experience the rich, infused flavour.
Directions for Use
For food flavouring.
Cautions
Only use diluted. Take no more than one drop per day. Keep out of reach of children. If pregnant or under a doctor's care, consult your physician. Keep out of eyes, inner ears, face, sensitive areas, and mucosa. In case of skin contact, dilute generously with a carrier oil.
Primary Benefits
Producing similar flavours, Cassia can be used interchangeably with cinnamon in cooking.
Cassia is also a popular ingredient when making many different appetizers, breads, and desserts.
Aromatic Description
Sweet, minty, fresh
Collection Method
Steam Distillation
Plant Part
Bark
Main Constituents
Cinnamaldehyde, cinnamyl acetate
* Price information:

You can order the product at the standard price or at the discount customer price. (Please make a choice).
Stock price = recommended retail price according to the doTERRA price list (without discount).
Advantage customer price = 25% discount on the standard price (plus ONE-TIME registration fee of € 23.80).

Note:
If another person has drawn your attention to doTERRA, we ask that you obtain the products you want through this person. Thank you for your understanding.