Clary Sage – Salvia sclarea – Nutmeg – Clary Sage
Clary Sage – Salvia sclarea – Nutmeg – Clary Sage
– Order at the standard or discount customer price
– Receive a 25% discount as a benefit customer
– Information on ordering as a discount customer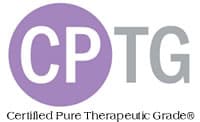 description
Clary sage is a biennial or perennial herb and can grow up to two meters high. Clary sage is known for its soothing properties and skin benefits. The main chemical constituent of clary sage is linalyl acetate, which belongs to the group of esters and makes this oil one of the most relaxing, calming and balancing essential oils.
application
Add to shampoo or conditioner for healthy hair and scalp.
Combine it with doTERRA's fractionated coconut oil and you have a soothing and rejuvenating skin massage oil.
Add to the bath water in combination with Roman chamomile and relax like a king.
Rub three to five drops on your stomach during your menstruation and treat yourself to a soothing massage.
Instructions for use
diffusion : Use three to four drops in the diffuser of your choice.
Use as a food additive : Dilute one drop with 125 mL of liquid.
External application : Mix 5 drops with 10 mL carrier oil for massage. Mix 5 drops with 5 mL carrier oil as a bath additive. Mix 1 drop with 10 drops of carrier oil as a fragrance.
Notes on safe use
May cause skin irritation. Keep out of the reach of children. If you are pregnant, breast-feeding or undergoing medical treatment, please consult your doctor. Avoid contact with eyes, inner ears and sensitive areas.
Main Health Benefits
Soothing and soothing on the skin.
Promotes healthy looking hair and scalp.
Aromatic description
Woody, herbaceous, floral
Harvesting method
Steam distillation
Plant part
Flower / leaf
Main ingredients
Linalyl acetate, linalool
* Price information:

You can order the product at the standard price or at the discount customer price. (Please make a choice).
Stock price = recommended retail price according to the doTERRA price list (without discount).
Advantage customer price = 25% discount on the standard price (plus ONE-TIME registration fee of € 23.80).

Note:
If another person has drawn your attention to doTERRA, we ask that you obtain the products you want through this person. Thank you for your understanding.