doTERRA a2z chewable tablets
doTERRA a2z chewable tablets
– Order at the standard or discount customer price
– Receive a 25% discount as a benefit customer
– Information on ordering as a discount customer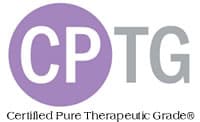 description
doTERRA a2z Chewable is a proprietary blend developed in collaboration with children and adults who find it difficult to swallow tablets. The mixture contains B vitamins, vitamins A, C and E and plant extracts. When taken daily, dōTERRA a2z Chewable supports healthy cell development and lifespan. doTERRA a2z Chewable is designed to be taken together with doTERRA IQ Mega Omega-3 Wild Orange Flavored Fish Oil. Together, a2z and IQ Mega form a comprehensive dietary supplement that strengthens a healthy immune system and cognitive functions and also offers antioxidant protection.
application
For children aged 4 years or older: take 2 tablets daily with a meal. Adults take up to 3 tablets a day
Use
Suitable for children aged four and over and adults who prefer chewable tablets
Cognitive mix: choline, phosphatidylserine, inositol
Delicious watermelon taste
Free of high fructose corn syrup, artificial colors, sweeteners or artificial flavors
A balanced mixture that also contains the antioxidant vitamins A, C and E as well as a B vitamin complex for cell energy
Contains a mixture of bioavailable minerals (calcium, magnesium, zinc, copper and manganese)
* Price information:

You can order the product at the standard price or at the discount customer price. (Please make a choice).
Stock price = recommended retail price according to the doTERRA price list (without discount).
Advantage customer price = 25% discount on the standard price (plus ONE-TIME registration fee of € 23.80).

Note:
If another person has drawn your attention to doTERRA, we ask that you obtain the products you want through this person. Thank you for your understanding.