doTERRA Anchor Stabilizing Mixture
doTERRA Anchor Stabilizing Mixture
– Order at the standard or discount customer price
– Receive a 25% discount as a benefit customer
– Information on ordering as a discount customer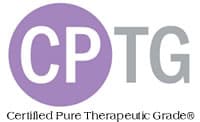 description
Sometimes in this insanely busy, modern world we feel unstable and insecure, with seemingly endless to-do lists and blurred priorities. Finding balance through aromatherapy and simple yoga movements can be a great first step. doTERRA Anchor Stabilizing Mixture gives you firm confidence in yourself so you can approach your yoga practice and life with reassuring strength. With the essential oils lavender (lavender), cedarwood (cedar), sandalwood (sandalwood), cinnamon (cinnamon), Frankincense (incense), black pepper (black pepper) and patchouli (patchouli) in a base of fractionated coconut oil, this mixture supports your Community, your emotional harmony and your innate wisdom.
application
Apply to the ankles, base of spine, and bottoms of feet to encourage feelings of completeness and serenity.
Take advantage of Anchor whenever you feel indecisive and indecisive.
The perfect yoga positions to combine with the aroma of Anchor are seated meditation, rotating seat and Bhu Mudra (one hand on the heart, the other on the earth).
Can be used during yoga practice or at any time of your day.
Aromatic application:
Apply over the heart, wrists, and neck to encourage feelings of self-esteem and fluidity.
External use: Apply one to two drops to the desired area. For more information on safe use, see below.
Instructions for safe use
Possible skin irritation. Keep out of reach of children. If you are pregnant, breastfeeding or under medical supervision, please consult your doctor. Avoid contact with eyes, inner ears and sensitive areas.
Main Health Benefits
Supports effective yoga practice.
Promotes feelings of completeness and courage.
Builds an unwavering foundational sentiment that you can build on.
ingredients
The essential oils Lavender, Cedarwood, Frankincense, Cinnamon Bark, Sandalwood, Black Pepper, and Patchouli in a base of fractionated coconut oil
Aromatic description
Rich, earthy, spicy, woody
* Price information:

You can order the product at the standard price or at the discount customer price. (Please make a choice).
Stock price = recommended retail price according to the doTERRA price list (without discount).
Advantage customer price = 25% discount on the standard price (plus ONE-TIME registration fee of € 23.80).

Note:
If another person has drawn your attention to doTERRA, we ask that you obtain the products you want through this person. Thank you for your understanding.