Rosemary – Rosmarinus officinalis – Rosemary
Rosemary - Rosmarinus officinalis - Rosemary
– Order at the standard or discount customer price
– Receive a 25% discount as a benefit customer
– Information on ordering as a discount customer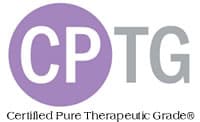 description
Rosemary is an aromatic, evergreen shrub whose needles are used to flavor dishes, especially meat dishes. Rosemary has always been venerated by healers and was considered sacred in the ancient Greek, Roman, Egyptian and Hebrew cultures. The herbaceous, energizing scent of rosemary is often used in aroma and massage therapy.
application
Add a drop of rosemary to your favorite dish or meat dish for a better taste experience.
Combine it with dTERRA fractionated coconut oil for a massage.
Spread a few drops of rosemary oil around your tent or sleeping bag to keep spiders and other insects out.
Instructions for use
diffusion : Three or four drops in a diffuser of your choice.
Use as a food additive: Dilute one drop in 125 mL of liquid.
Application on the skin: Mix 5 drops of oil with 10 mL of carrier oil for massage. For one bath, mix 5 drops of oil with 5 mL of carrier oil. Mix 1 drop of oil with 10 drops of carrier oil as a perfume.
Instructions for safe use
May cause skin irritation. Keep out of the reach of children. Pregnant women, breastfeeding women or persons undergoing medical treatment should consult their doctor before use. Avoid contact with eyes, inner ear and sensitive areas. Avoid sunlight and UV light for up to 12 hours after use.
Main Health Benefits
Aromatic, herbaceous food flavor.
The regenerating scent invigorates the senses.
Aromatic description
Camphor-like, herbaceous
Harvesting method
Steam distillation
Plant part
Flowers, needles
Main ingredients
1,8-cineole, alpha-pinene, camphor
* Price information:

You can order the product at the standard price or at the discount customer price. (Please make a choice).
Stock price = recommended retail price according to the doTERRA price list (without discount).
Advantage customer price = 25% discount on the standard price (plus ONE-TIME registration fee of € 23.80).

Note:
If another person has drawn your attention to doTERRA, we ask that you obtain the products you want through this person. Thank you for your understanding.