Lavender Touch® – Lavandula angustifolia – Lavender
Lavender Touch® - Lavandula angustifolia - Lavender
– Order at the standard or discount customer price
– Receive a 25% discount as a benefit customer
– Information on ordering as a discount customer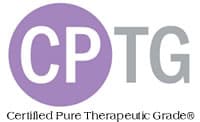 description
Lavender is known for its calming, relaxing effects. It also soothes occasional skin irritation. doTERRA Lavender Touch combines essential lavender oil with fractionated coconut oil so that even people with sensitive skin can enjoy the positive effects of the oil. Keep the oil handy to soothe minor skin irritations or reduce the appearance of blemishes. To feel the calming, grounding effect, doTERRA Lavender Touch can be applied to the temples, the neck, the soles of the feet or the reflex points.
application
Apply to the soles of your feet before going to bed. The pleasant scent promotes a peaceful sleep.
Apply to skin to soothe the skin after a long day in the sun.
Keep Lavender Touch handy in your purse or toiletry bag, and apply it to the reflex points for a more comfortable feeling away from home.
Instructions for use
Use on the skin: Apply to desired skin area. See additional safety information below.
Instructions for safe use
May cause skin irritation. Keep out of the reach of children. Pregnant women, breastfeeding women or persons undergoing medical treatment should consult their doctor before use. Avoid contact with eyes, inner ear and sensitive areas.
Main Health Benefits
Relieves occasional skin irritation.
Has a calming and relaxing effect.
Soothes skin that has been exposed to the sun or heat.
Aromatic description
Powdery, flowery, light
Main ingredients
Linalool, linalyl acetate
* Price information:

You can order the product at the standard price or at the discount customer price. (Please make a choice).
Stock price = recommended retail price according to the doTERRA price list (without discount).
Advantage customer price = 25% discount on the standard price (plus ONE-TIME registration fee of € 23.80).

Note:
If another person has drawn your attention to doTERRA, we ask that you obtain the products you want through this person. Thank you for your understanding.